Inspi Technology Co.,Ltd
Inspi principally engaged in the manufacture and sale of high precision and high density printed circuit boards ('PCB') and PCB assembly(SMT), fabricate products from industrial controllers, Data Recorder, tele communication devices, environmental protecting equipment, instruments and meters, security system, smart electronic devices, Industrial Power board, Energy control, Energy Inverter, Intelligent Home Appliances ect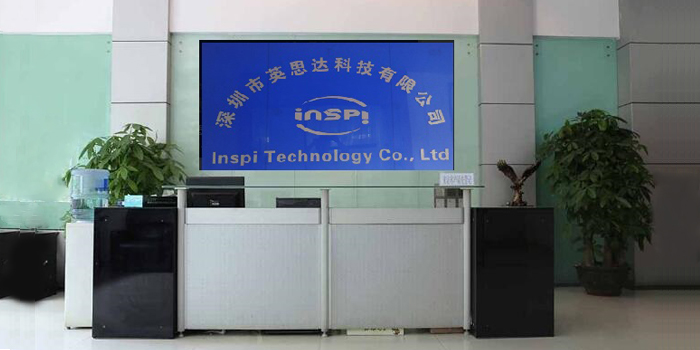 Our products are widely applied in industrial controllers, Data Recorder, tele communication devices, environmental protecting equipment, instruments and meters, security system, smart electronic devices, Industrial Power board, Energy control, Energy Inverter, Intelligent Home Appliances and so on. Inspi provides a comprehensive set of services that enable companies, from start-ups to multinationals, successfully innovate, create, and gain access to new markets.
Details
Contract Electronics Manufacturer
Gecko Robotics has landed $40 million in financing as it looks to build an additional 40 robots over the next year to meet what the company sees as growing demand for its safety and infrastructure monitoring services. "We are growing fast solving critical infrastructure problems that affect our lives, and can even save lives," says Jake Loosararian, Gecko Robotics' 28-year-old co-founder and chief executive officer, in a statement. "At our core, we are a robot-enabled software company that helps stop life-threatening catastrophes. We've developed a revolutionary way to use robots as an enabler to capture data for predictability of infrastructure; reducing failure, explosions, emissions and billions of dollars of loss each year." In the three years since its launch in 2016, Gecko Robotics has managed to grow from a small team of Pittsburgh robotics experts hailing from Carnegie Mellon. Indeed, the company has added more than 100 new employees. The hiring push has been largely around creating a team of qualified experts in particular market segments who can operate the robots that Gecko deploys to industrial work sites. There's been something of a robotics revolution in the safety and compliance market over the past few years. From automated assembly lines to warehouses and now to chemical plants and refineries, robots are making their presence felt. And Gecko isn't the only company that's trying to tackle the market. Other companies like Invert Robotics, a Christchurch, New Zealand-based company, has built its own competitive robotic safety inspector.

This report gives showcase insight in the most extensive manner. The report structure has been kept to such an extent that it offers the greatest business esteem. It gives basic bits of knowledge into the market elements and will empower vital basic leadership for the current market players just as those ready to enter the market.